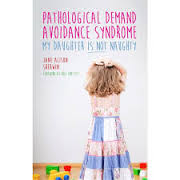 Following her sucessful presentation in Leeds in March 2015, Jane is coming to Leeds again for just one afternoon to talk about living with PDA, including useful strategies for dealing with PDA and discussing the perspectives of the family and the child. There will be a 'Question & Answer' session with Jane at the end of her lecture and a chance to 'mingle' and with other attendees before the lecture and during the interval.
She recently spoke at the National Autistic Society conference on PDA, so if you didn't make it to Birmingham, this is an opportunity not to be missed.

Who is Jane Sherwin?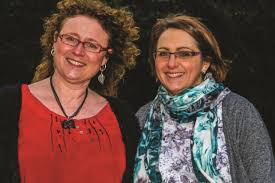 Jane Sherwin (left) and Helen Teasdale (right) from
The Jigsaw Tree
Jane began a sucessful career in the familiy business at the age of 19. When her daughter began displaying difficulties in school, eventually being diagnosed with PDA, Jane gave up work to concentrate on being her daughter's carer, teacher, advocate, psychologist, pyschiatrist and her mum, all rolled into one. The same drive that made her sucessful in the workplace was now concentrated on her familiy and a need to understand what drove her daughter's unique difficulties. Jane's knowledge of PDA has been self taught, through literature, media and life experience.
For more details, and to purchase tickets please visit the eventbrite link by clicking here